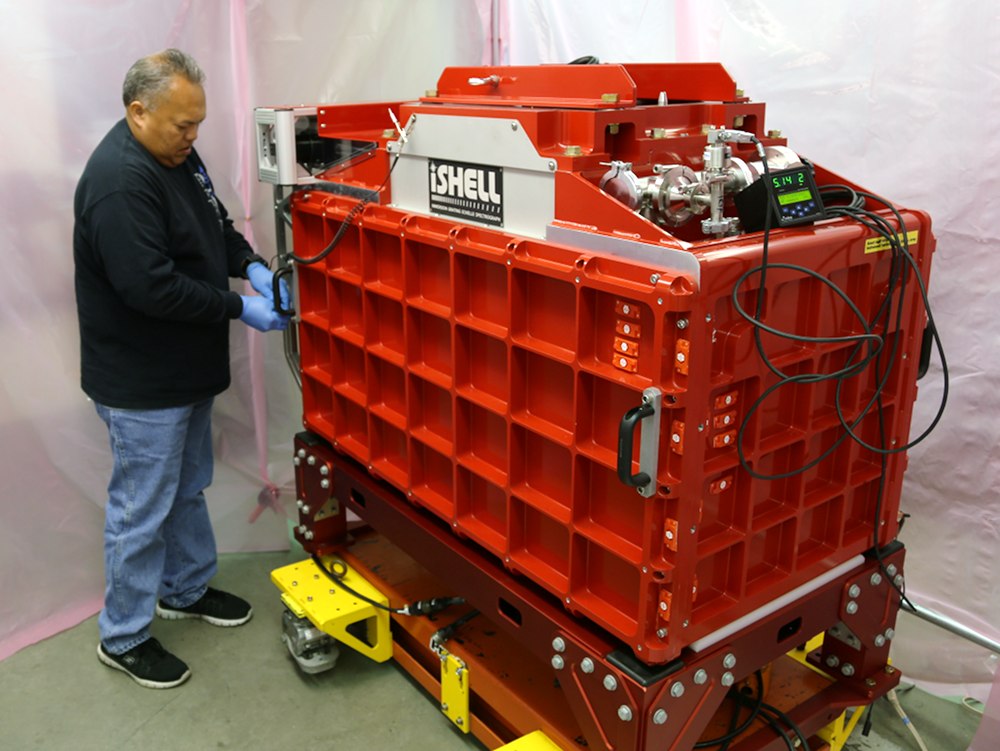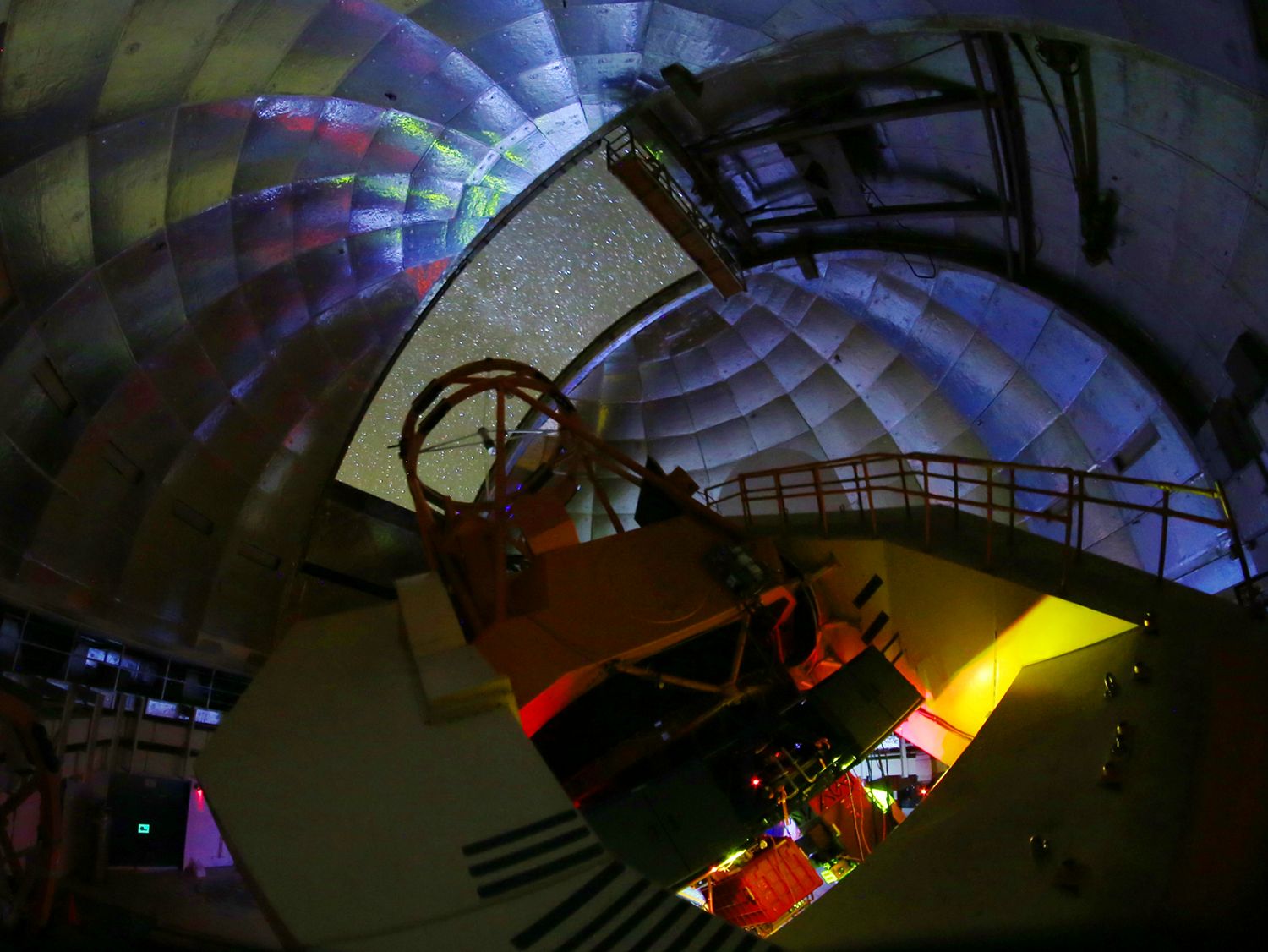 iSHELL: 1.1-5.3 micron high-resolution spectrograph and imager
Introduction
iSHELL is a high-resolution 1.1-5.3 micron spectrograph built at the Institute for Astronomy (IfA), for the NASA Infrared Telescope Facility (IRTF) on Maunakea. The instrument saw first light in Sept. 2016. iSHELL uses a silicon immersion grating to achieve high spectral resolution in a relativly compact instrument. iSHELL's detectors are a Raytheon Aladdin 3 512x512 InSb array in the guider and a Teledyne 2048x2048 Hawaii-2RG array for the spectrograph. Astronomical Research Cameras, Inc. controllers run both arrays. iSHELL's wavelength range is covered in 17 discrete settings of the cross disperser turret, while custom wavelength settings are available. A data reduction tool is available via SpeXtool5.
Instrument Properties
Slit widths: 0.375", 0.75", 0.8", 1.5" and 4.0"
J, H, and K-bands: R~75,000 matched to 0.375x5" slit, 3 cross disperser settings per band
L-band: R~75,000 matched to 0.375x15" slit (except 3.83-4.14 microns, 25" slit), 6 cross disperser settings
M-band: R~75,000 matched to 0.375x15" slit, 2 cross disperser settings
Slit viewer: 42" diameter FOV at 0.12" per pixel, selection of filters available
Spectrograph pixel size 0.125" (15 microns)
---
Look here for . OBSERVERS ARE STRONGLY RECOMMENDED TO READ THE UPDATES BEFORE EACH RUN.
---
Acknowledgements
Observers publishing results obtained with iSHELL are requested to reference the following paper:

iSHELL: construction, assembly, and testing
J. T. Rayner, A. Tokunaga, D. Jaffe, M. Bonnet, G. Ching, M. Connelley, D. Kokubun, C. Lockhart, E. Warmbier (2016, SPIE, 9908E, 84R)


Observers who use Spextool are also kindly asked to reference the following papers:

Spextool: A Spectral Extraction Package for SpeX, a 0.8-5.5 micron Cross-Dispersed Spectrograph
Michael C. Cushing, William D. Vacca and John T. Rayner
(2004, PASP 116, 362).


A Method of Correcting Near-Infrared Spectra for Telluric Absorption
William D. Vacca, Michael C. Cushing and John T. Rayner
(2003, PASP 115, 389).


Note: The general version of the telluric correction routines, xtellcor_general, previously available as a stand alone package, has now been incorporated into the Spextool package. Users must download the full Spextool package in order to use xtellcor_general.

Another paper may be of interest to iSHELL users:

Nonlinearity Corrections and Statistical Uncertainties Asociated with Near-Infrared Arrays
William D. Vacca, Michael C. Cushing and John T. Rayner
(2004, PASP 116, 352).

---
Observer Documentation
These pages are updated irregularly.
ALWAYS CONSULT WITH A SUPPORT ASTRONOMER BEFORE USING OR PROPOSING TO USE iSHELL.